Welcome to the heart of digital trade finance! Explore the WALBING platform – the place where the trade finance 'magic' happens: A single marketplace and the technology hub behind our cutting-edge FinTech and InsurTech.

One platform to succeed in trade finance
Looking for a straightforward way to improve your cash flow? Your search ends on the WALBING Marketplace – your go-to web app for receivable financing and trade payments.
The WALBING platform is the home of the WALBING Sanya® API that integrates smoothly and easily into every tech stack, enabling you to succeed with Embedded Finance.
Digital hub for trade finance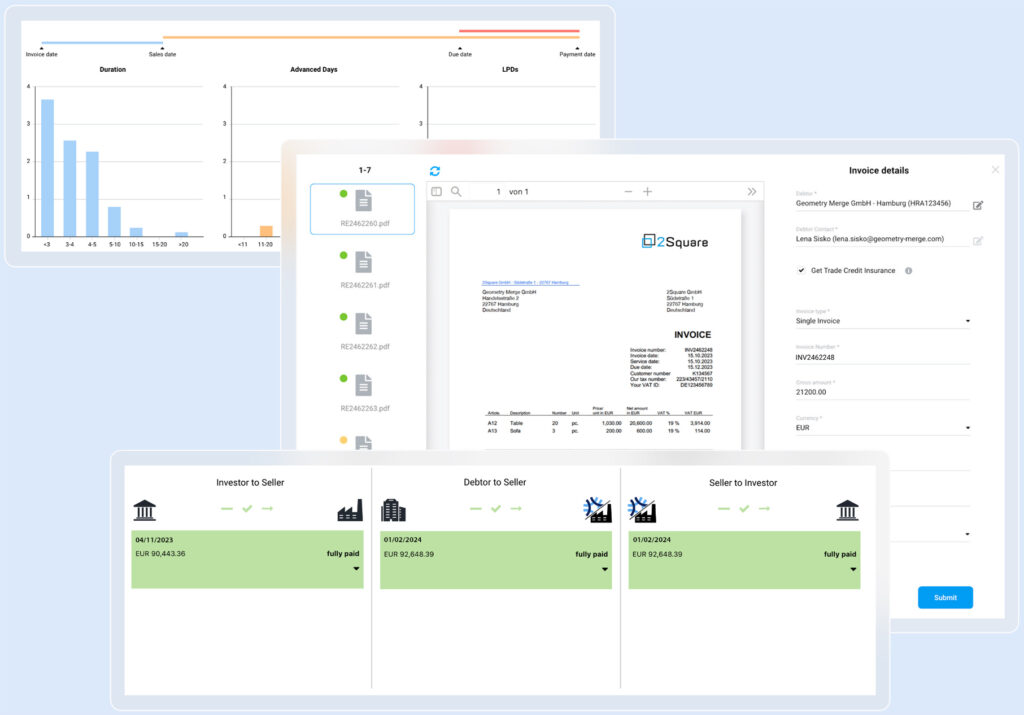 WALBING Marketplace caters to the trade finance needs of B2B players offering a multifunctional and user-friendly interface:
Accomplish more with a single sign-up
Effortlessly manage a complete range of trade finance operation with one registration on the WALBING Marketplace:
What puts us ahead of the pack?
No limits for receivable sales
No restrictions on industries
Live IoT tracking of goods

No limits for receivable sales
No restric-tions on industries
Live IoT tracking of goods
Banks/
Factoring companies
Schedule a 15-minute demo with our Team and see for yourself how the WALBING Marketplace can help you optimize your trade finance operations.
Your WALBING experts: